Park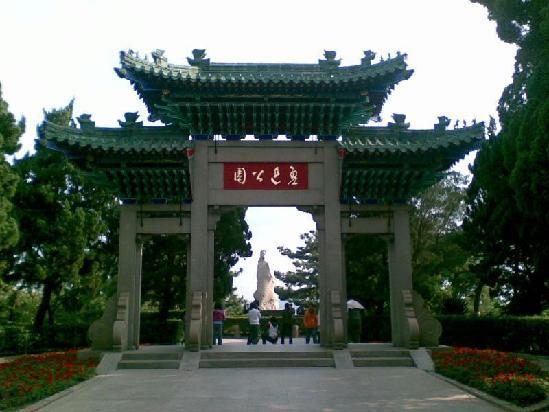 Lu Xun Park
    Lu Xun Park Introduction
    Lu Xun Park is two kilometers long stretching along the coast, neighbouring Qingdao Aquarium and No.1 Bathing Beach in the east. There are red reef, green water, pine, shadowed lane and pavilions with fascinating sceneries, featuring a scenic landscape with garden and natural beauty. Meandering scene and sights including red reef, green wave, pine and pavilions are very charming, as if another lane from the shore appeared when suspect way down the cliff.
    In 1929, Mr. Ge Jingying, a famous Chinese horticulturist, built the park by the natural environment of sea and shore. During the first occupation of Japan, the black pine area had been built into a park, named Shu Bin Park, later renamed Haibin Park (seashore park) after the Chinese government recovered Qingdao. Before and after 1930, Qingdao Municipal Government began to build stone paving, construct pavilions and plant flowers in the park, which had been named Ruo Yu Park following the mayor's name, then renamed Haibin Park (Seashore Park) and Haibin Park of Laiyang Road. In 1950, the park was named Lu Xun Park to commemorate Mr. Lu Xun.
    Lu Xun Park is a free famous coastal attraction of Qingdao city. There is a Chinese classical stone arch in the main entrance of the park, in which the words Lu Xun Park are written and Peng Hu Lan Sheng are written by well-known Chinese calligrapher Zheng Shifen on the back of the arch. A granite statue of Lu Xun was built by donations of Qingdao youth in 1986, with a seal pool in the park. There are many red towering rocks, forming natural hills, gullies, cliff and seashore, fighting the waves with spectacular sceneries, while lanes, undulating nature, bridges, spilled water and winding streets are provided. Decorated by dense black pine, pavilion and aquarium, magnificent coastal scenery has come out, providing an ideal place for tourists to watch sea tide, enjoy coastal scenery and go fishing. The scenery of fishing around seashore was known as one of the ten views of Qingdao in the1930s.
    Telephone  number:0532-82868471
    Address : South of Laiyang Road, Shinan District, Qingdao City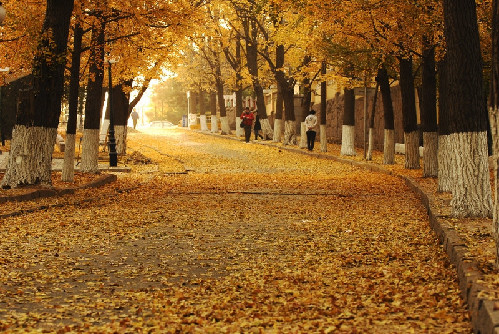 Badaguan (Eight Great Passes)
    Lying between Huiquan Cape and Taiping Cape, Badaguan faces the rippling Taiping Bay. It covers an area of 67 acres, in which, ten roads were constructed in 1931. Some of the ten roads are planted with Chinese flowering crabapple, some with wisteria, some with white pines, some with gingkos and so forth. Eight of them are named after China's famous passes of the Great Wall, so this area is called Eight Great Passes. In spring and summer, tourists can appreciate gorgeous red flowers, while in autumn and winter, maples will give their performance in red dress. Badaguan is a well-known resort in China.
    Badaguan is distinguished for being both parks and gardens, which gives the tourists a full view of green trees and flourishing flowers. Because more than 200 villas of exotic style stand among the flora and fauna, it is called a World Architecture Museum. It is honored as one of the five most fantastic places in China.
    Address   :Add: No.15 Zhanshansan Road, Qingdao