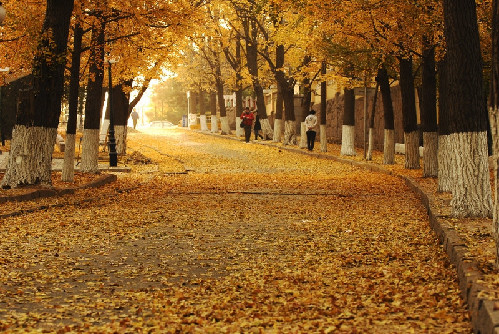 Badaguan (Eight Great Passes)
    Lying between Huiquan Cape and Taiping Cape, Badaguan faces the rippling Taiping Bay. It covers an area of 67 acres, in which, ten roads were constructed in 1931. Some of the ten roads are planted with Chinese flowering crabapple, some with wisteria, some with white pines, some with gingkos and so forth. Eight of them are named after China's famous passes of the Great Wall, so this area is called Eight Great Passes. In spring and summer, tourists can appreciate gorgeous red flowers, while in autumn and winter, maples will give their performance in red dress. Badaguan is a well-known resort in China.
    Badaguan is distinguished for being both parks and gardens, which gives the tourists a full view of green trees and flourishing flowers. Because more than 200 villas of exotic style stand among the flora and fauna, it is called a World Architecture Museum. It is honored as one of the five most fantastic places in China.
    Address   :Add: No.15 Zhanshansan Road, Qingdao