So far this year, the2008 Olympic Games had been held successfully for10 years. In a new era of Olympic, Qingdao has been cooperated with OC sports manage corporation for8 years and make a great effort to introduce the Extreme Sailing Series to China.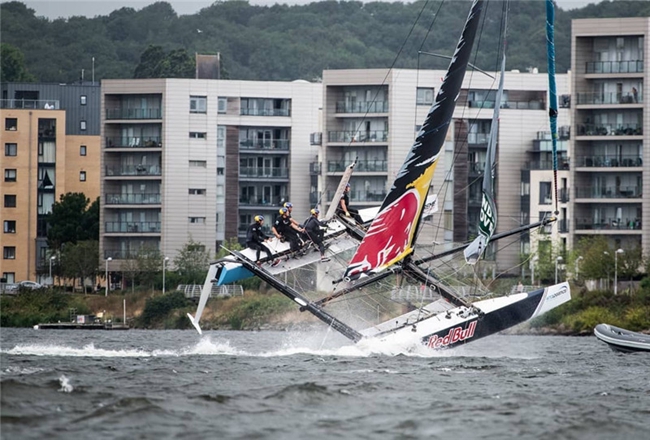 From30th September to3th October, twelve hydrofoil sailing teams from6 different countries will compete for the champion of Qingdao MAZARIN Cup Powered By Extreme Sailing Series.
The Extreme Sailing Series is one of the5 events which is regarded as the most intense competitions with high visually enjoyability throughout the world. It is also the pioneer of offshore sailing competitions. The sponsors of Qingdao MAZARIN Cup Powered By Extreme Sailing Series provide hydrofoil sails,which is known as"Flying Phantom", for teams to use. This kind of hydrofoil sail only requires2 members to operate and its high-strength operation and the great starting speed is widely acknowledged. When reaches a certain speed, the boat will leave the surface of water and fly low. It would be a visual feast for the tourists and viewers in Fushan bay, as the world-class champion Antoine Rucard and Solune Robert of French Youth will participate too.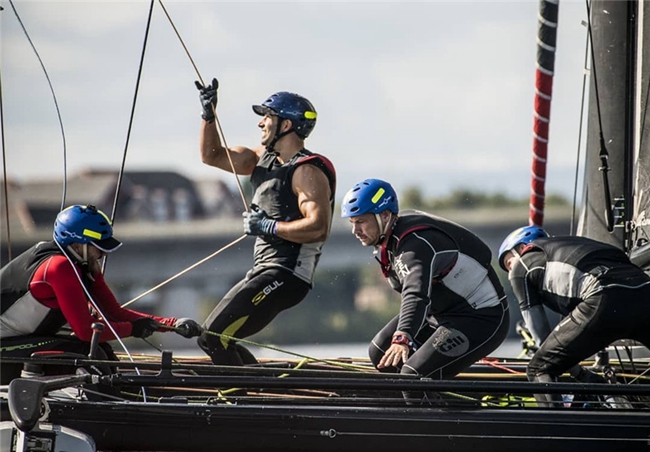 Qingdao, famous as the city of sails, saw the hold of the Olympic Sailing Competition in2008,
Paralympic Sailing Games, Volvo Ocean Race, International Extreme Sailing Series and Clipper Ocean Race. Every step the city took have its special values and significance. The sailing city focus on personnel training and the development of sailing industries, at the same time the relative department use the mature sailing system of developed countries for reference. Qingdao takes a more active role in International Sailing Race Committee by holding competitions and activities independently.
Qingdao has become the host city of International Extreme Sailing Series for8 times since2011."This is our eighth collaborations with the International Extreme Sailing Series and we are looking forward the intense tournaments in Qingdao during the National Day holidays." Says Ji Gaoshang, the chairman of Qingdao Physical Cultural Administration and the Secretary General of Qingdao International Sailing Race Committee.
The popularity of Hydrofoil Sailing race has been grew in recent years. The Hydrofoil technology is regarded as the secret weapon in big events such as America's Cup, the Olympic Sailing Competition, Volvo Ocean Race and Vendee Globe, and even used to great advantage in pint-sized race like La Solitaire du Figaro. Although the sailing industries prospers, there are few experts who are proficient in hydrofoil sailing. OC sports manage corporation was keenly aware of this and reach a consensus on with Qingdao Sailing Federation, try to develop talents with professional skills.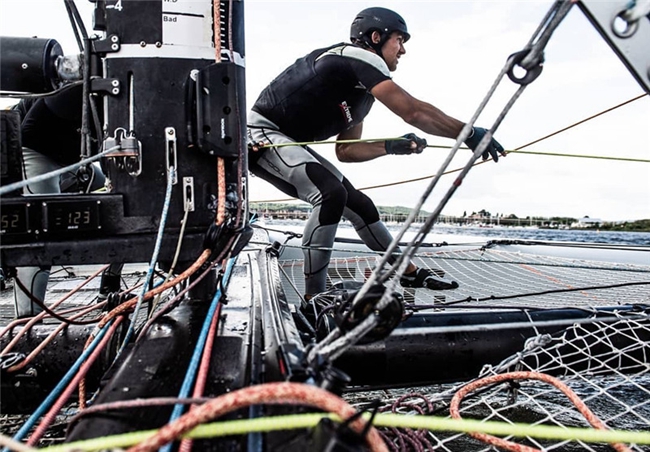 Andy Tourell, the executive director of OC sports manage corporation, said with excitement when talking about this year's cooperation and new types of boat,"It is so cheerful for us to collaborate with Qingdao again. The introduction of hydrofoil sailing boat would be a blast to China and far-east area and the competition would break though the popular imagination after GC32 competition.
It is reported that,12 representative sailing teams of China are still selecting sailing players yet.