China came to visit the Clipper Race in Punta del Este today. Wang Gang, H.E Ambassador of the People's Republic of China to Uruguay, saw the three Chinese Clipper Race team yachts at the Yacht Club Punta del Este and came aboard for a tour.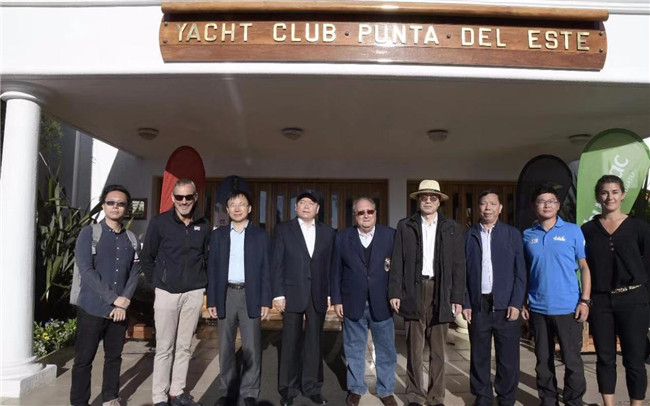 The Ambassador and delegation were greeted by Clipper Race CEO William Ward OBE and Commodore Juan Etcheverrito at the Yacht Club and then walked to see the fleet of eleven ocean racing yachts which includes the Qingdao, Visit Sanya, China and Zhuhai teams.
The visitors came on board the Zhuhai yacht as Team Partner, Zhuhai and the Jiuzhou Holdings Group are located in the Guangdong Province.
The delegation were also shown the Qingdao and Visit Sanya, China yachts which were the teams who came first and second respectively in Race 2: The Commodore's Cup.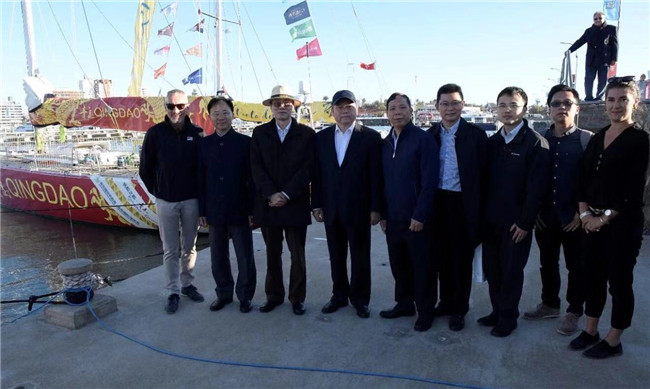 Qingdao, China's'Sailing City', located on the Shangdong Peninsula in Jiaozhou Bay, is the longest serving Host Port in Clipper Race history. Its team is currently top of the leaderboard.
The Visit Sanya, China team, who represent the culturally rich and tropical holiday destination on Hainan island, are currently sitting in third place overall.