A board, an oar, riding the wind and waves, galloping between the sky and the sea Yesterday, the ICF world rowboard championship of"Dongfan Club Cup" in 2019 arrived with the wind and cooling weather. More than 300 top players from more than 40 countries and regions, including France, Germany, Brazil and Egypt, gathered in Fushan Bay to experience the passion and challenge of paddleboard in a row.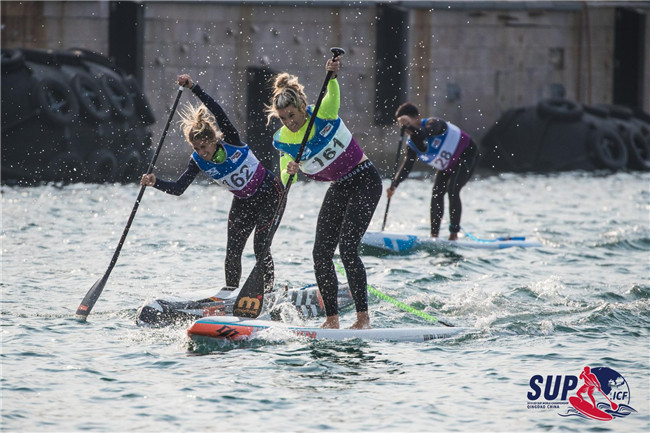 The world championships are hosted by the international canoeing Federation, organized by the China Canoeing Association, Shandong Provincial Sports Bureau and Qingdao Municipal People's government, and co organized by the Organizing Committee of Qingdao major international sailing events (festivals), Qingdao Municipal Sports Bureau, Qingdao navigation school of the General Administration of sport of the people's Republic of China and Qingdao Tourism Group Co., Ltd. As sup paddle is a simple and easy to learn sport for all ages, it has become one of the fastest-growing entertainment fashion water sports in the world. In order to better promote the paddle project, in addition to professional competitive projects, the event will also be held at noon on Saturday, with a length of 500-700m. At that time, the general public and tourists can watch the wonderful and interesting water duel at the edge of the competition field, and can also use the camera to shoot the dynamic moment.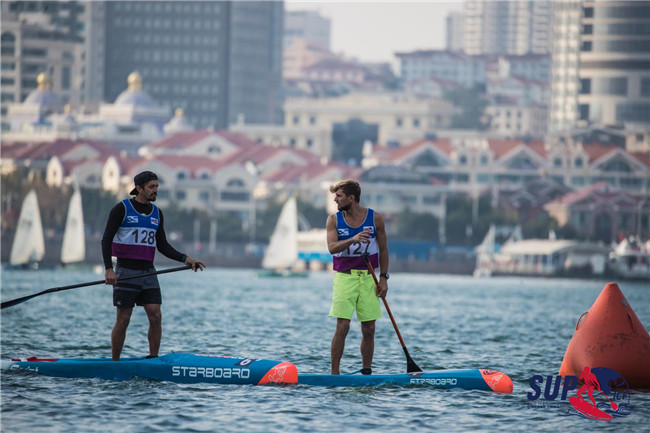 Paddle board will become a new favorite of the sports industry, an important reason is that it is really friendly to"rookies". For example, Wang Gang, who has only been in contact with paddles for 20 days, has already dared to play."It's enough to compete at home in a world-class competition with the world's top players." As a kayak enthusiast, Wang Gang was dismissive of paddleboard at the beginning, but once in a while he got a chance to play with paddleboard, and his love for it was out of control. Paddle is close to rowing, but because it is wider, it is also the easiest to learn and the most suitable for popularization.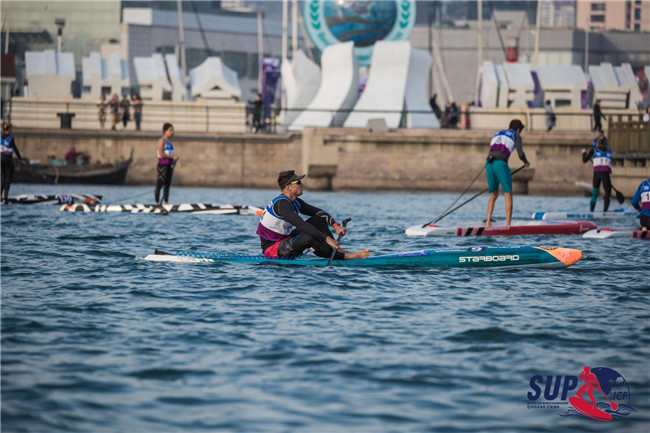 Speaking of the open group competition, Jia chuantao, coach of the national paddleboard training team, said that although the national team was just established in early September this year, there is a certain gap between the team members and the world's high-level players, but through our training, plus the team members have been engaged in the professional basis of canoeing, there is still hope to win gold and silver in the youth group.
Looking at the recent oar games, it is not difficult to find that oar sports seems to have been not the original pure competition sports, but the trend of combining water sports with national fitness, leisure and entertainment. Oar sports is gradually developing into a real national sport.
Today is the second day of the ICF world paddleboard championship of"Dongfan Club Cup" in 2019. The next competition will be more intense and colorful. Welcome to the public and tourists.
With the guide:
https://mp.weixin.qq.com/s/dQO6agUCiGHprTeM5aTsBg