At noon on August 7, the signal of departure marked the successful start of the Shandong Peninsula City Regatta. After four rounds of fierce competition in two days, Team Weihai won the first place, and Team Qingdao the second. Teams from Shandong Peninsula cities including Qingdao, Yantai, Weifang, Weihai, Rizhao, Dongying and Binzhou participated in the regatta.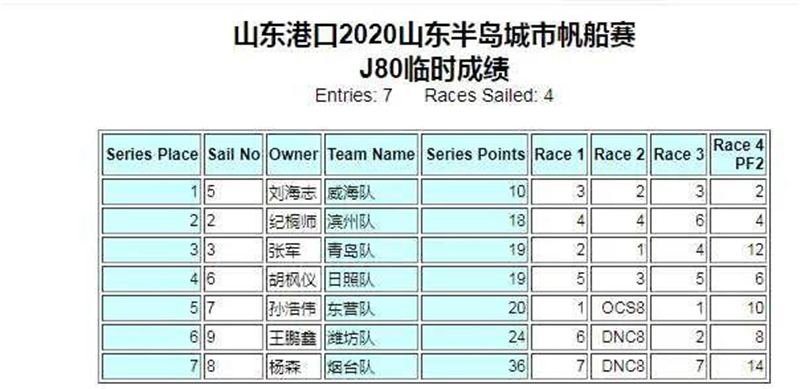 Influenced by typhoon"Hagupit", the maximum instantaneous wind force on the first day reached 20 knots. As time went by, the wind direction gradually veered from due east to north, with relatively big sea waves. At about 13 o'clock upon the departure signal for the first round, seven teams sailed out of the starting line in two groups. Due to the rising tide, most teams chose the left route to approach the first buoy. It is worth noting that in the downwind leg of two consecutive races, only Team Dongying raised the red spinnaker, and its helmsman was Sun Haowei from Longda Club. Finally, after two intense course races, seven teams safely ended the competitions of the day.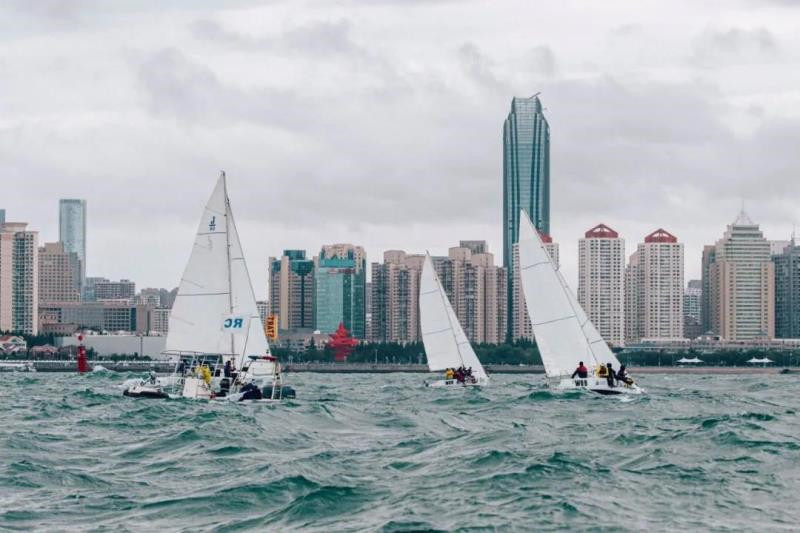 The second round kicked off on the opening day of the 12th Qingdao International Sailing Week · Qingdao International Marine Festival 2020. The weather conditions at sea were good and the wind force returned to 10 knots. After the opening ceremony, the seven teams headed towards the lighthouse for the sea cruise. After they got back, they rested and prepared for a while and then set out for the next course race and long-distance race. At about 12 o'clock, the departure signal for that day's first course race was sent, all teams adapted to the sea conditions through this race, and raised their spinnakers one after another in the downwind leg, gliding across the waves.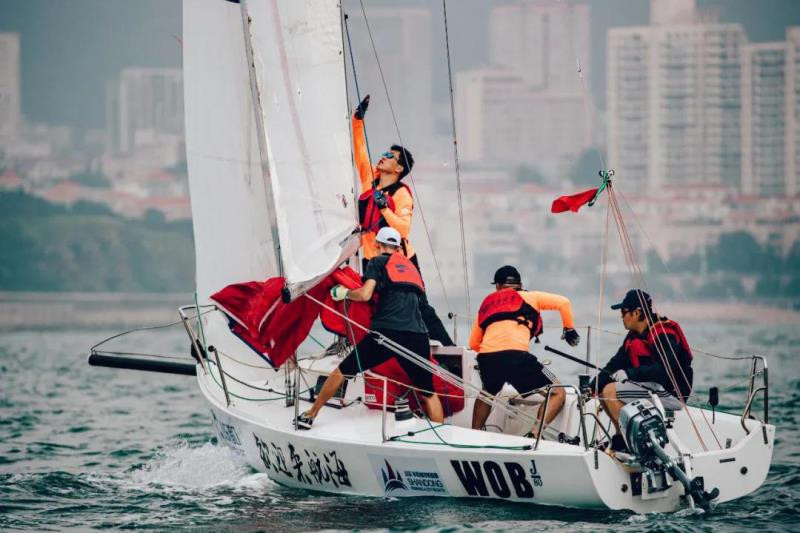 Going by seven different routes, the seven teams all displayed their unique charm in the races. Finally, all teams successfully completed the long-distance race from Qingdao Olympic Sailing Center to Chidao, east of Xiaomaidao. New and veteran sailors gathered together, learning from each other and exchanging competition experiences. It is hoped that they can achieve better results in future races and meet again to ride the wind and waves in the next Qingdao International Sailing Week.