From August 8 to 10, the Qingdao International SailingWeek · Qingdao International Marine Festival 2020 Fashion Sports Season, organized by Qingdao Fitness Center, was successfully held in the Flag Square of Qingdao Olympic Sailing Center.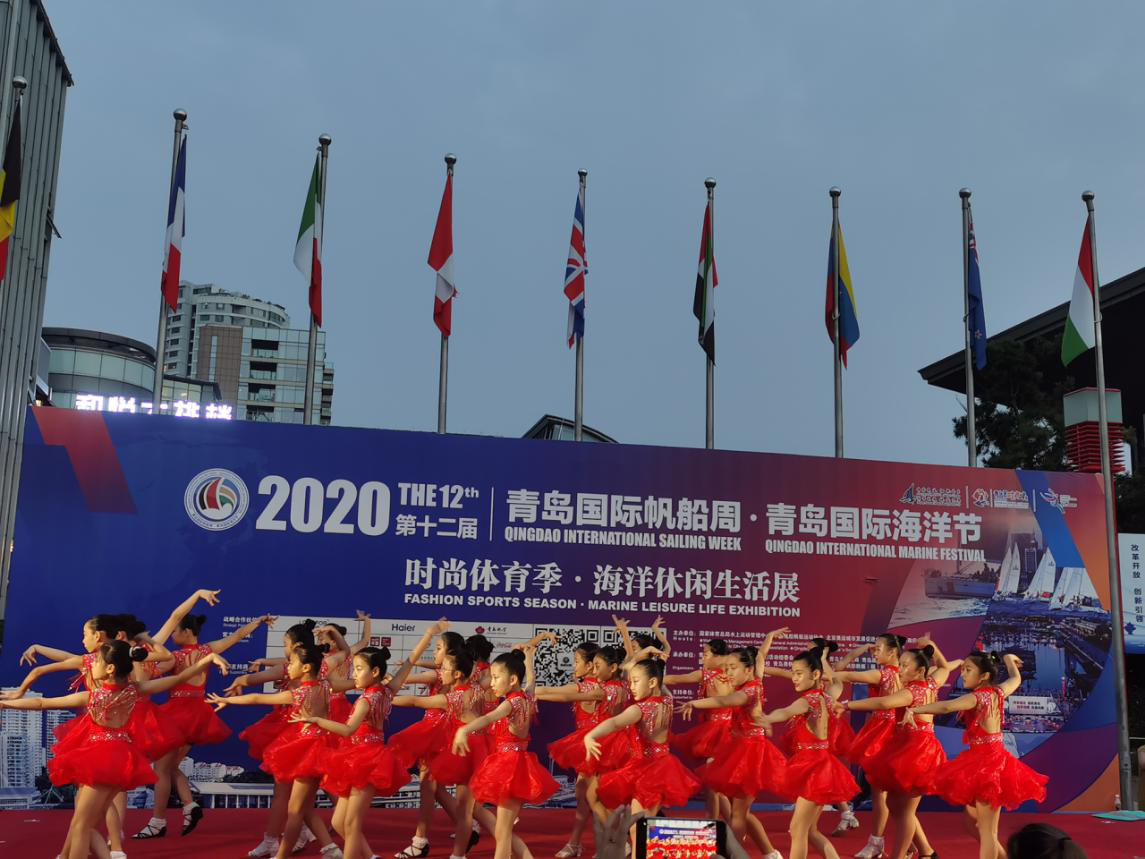 Adhering to the concept of"carrying on Olympic spirit, sailing in Qingdao;stayingactive and healthy,beating COVID-19", the city's Fitness Center organized more than 70 members of Shibei District Martial Arts Fitness Association and Qingdao Zhanyong Sports Dance Club based in the center tobring wonderful martial arts and sports dance performances to the general public.
During the fashion sports season, Shibei DistrictMartial ArtsFitness Association performed classic martial arts routines, martial arts equipment, fitness Qigong and other programs. More than 40 actors ofZhanyong Sports Dance Club broughtmore than 10impressivedances such as children's ballroom dancing and Latin dance. Through the Fashion Sports Season activities, more citizensare able to gain a deepunderstandingand feel the charm of fashion sports.