On August 16, the9-day Sailing Week· Marine Festivalcame to a successful close atQingdao Olympic Sailing Center. With the"Online +Offline" mode, the splendid sailing events, rich and diverse cultural activities and colorful fashion sports on the sea have injected the extraordinary vitality from the blue ocean to Qingdao in summer.
The 2020Qingdao International Regatta came to an end on the same day. The winning teams and competitorsreceived prizes at theClosingCeremony and opened the champagne, the symbol of victory and joy. There are four events in theInternationalRegatta. Hu Jinpeng, Wang Zihui and Hu Liangcairespectivelywon thechampionship of laser men'scourse race, laser women'scourse race andcourse of windsurferopen class of the 2020 Qingdao International Regatta. QingdaoHeqi RenjiaTeam won thechampionship ofJ80course race of the 2020 Qingdao International Regatta.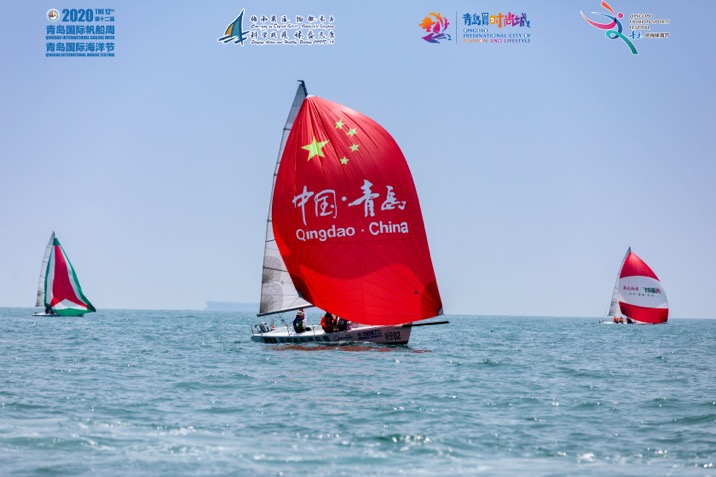 This year'sSailing Week· Marine Festival is the first large-scale sailing-themed festival held nationwide and internationally under the new normal of epidemic prevention and control. Although international exchanges have changed from on-site activities to onlinecommunication, the festivals still maintained sufficient scale and influence. This year's Sailing Week · Marine Festival covers nearly 40 events in six major segments, as well as exchanges, cultural tourism, business and other activities. In addition to the traditional coresegment"seven regattas and one camp", it also hosteda series of high-end forums and exhibitions, including the 2nd Asia Pacific Leisure Boat Summit, Qingdao International Marine Leisure Life Exhibition, and the Olympic Sailing Life Fashion Carnival,etc. It spared no effort to build an ocean gathering that integrates blue economy, marine sports, cultural tourism and marine technology.